Celebration of lingkaran & CM Jakarta 1st Anniversary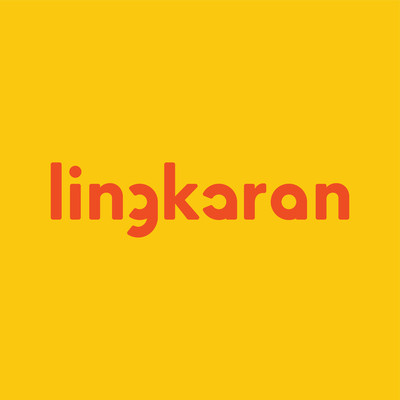 —
lingkaran; a circle of creative sharing community
As one of the alternative creative education, lingkaran has celebrate its first year of the journey in facilitating, creating, and curated classes, workshops and seminars. Since 2014, lingkaran has built on a dream of transforming creative passionate into creativepreneur.
"I was facing the fresh-graduate's problem. I graduated from Architecture, but I couldn't even build my own house. So what did I miss?" said Wendy Pratama, founder of lingkaran. He found that he and some others have the same question, felt like there was a missing gap between theoretical things at university and real-life experience. And this has to be solved, in one way or another.
A past success story at the end of 2013, from a movement of collaboration between space and activity in Car Free Day named Uttara, which has came out exposed widely in some media like Jakarta Globe and Hai Magazine, has motivated Wendy and Misha, founders of lingkaran, to create the embryo of this non-formal education platform. Not only creating the system, but also approaching local communities in creative industry.
Started on Sept 27th 2014, the first Mini Class has been held. In mostly weekend, lingkaran has created more Mini Class since then. In total 54 programs consist of Mini Class, Collaboration Class, workshops, and seminars, lingkaran could not make it without numbers of humble partners such as conclave, maubelajarapa, kolaborasi and also mentors like Lala Bohang, Reymond Lee, Sekkha, and Klikonsul.  Those names and many more of it were fostering internal professional growth of lingkaran, to stand on the mission in creative industry education system.
There was also this trigger which has encourage the born of lingkaran and many of its ideas after.  Five years ago, Indonesian government first raised the idea of developing a third leg for the economy by nurturing a creative industry. By then it shows how fast the industry would take off. The emergence of new technology has produced a breed of new entrepreneurs who are redefining the economy. The growth of social media has been phenomenal, and the new interest is being driven by a fast-growing domestic sector and young people who are highly connected and Internet savvy. Since then, local brands, co-working spaces, festivals, and creative communities growing fast.
This was the reason 1 month after conceptualized lingkaran, Wendy Pratama invite Rofianisa Nurdin and Randy Noerlan, to apply and open CreativeMornings Jakarta chapter on Ocober 2014.
—
—
CreativeMornings Jakarta; a breakfast lecture series for the creative community
Back then in 2008, Tina Roth Eisenberg (Swissmiss) started CreativeMornings out of a desire for an ongoing, accessible event for New York's creative community. The concept was simple: breakfast and a short talk one Friday morning a month. Every event would be free of charge and open to anyone.
Today, attendees gather in cities around the world to enjoy fresh coffee, friendly people, and an international array of breakfast foods. Volunteer hosts and their team members organize local chapters that not only celebrate a city's creative talent, but also promote an open space to connect with like-minded individuals.
The growing archive of past breakfast talks is humbling. From design legends to hometown heroes, speakers are selected by each chapter based on a global theme. CreativeMornings remains free thanks to the support of local sponsors, generous venues, and longterm partners.
Held once a month on Friday morning from 8 am to 10 am, CreativeMornings Jakarta presented their first talk on December 19th, 2014 at Conclave Co-working Space, with Ary Indra, a renowned architect, as the speaker. Since then, they challenge everyone who needs a different atmosphere on a busy last day of the week, to dare come and meet new people and to refresh their creative minds. Afterall, who else would be crazy enough to throw some event, in the morning, on weekdays, Friday—extremely speaking, in the area that is famous with it's traffic jam?
But at least 30 to 60 of them, would.  With help from the long list of generous partners and sponsors : lingkaran, Conclave, NulisBuku, Common Grounds, Ray's Bottle of Joe, Terminal Kopi, Boyan, BEAU by Talita Setyadi, HOMEMADBAKE by Marsella Agatha, Sugar Galerie, BaksoKeju, Elevate Bakery,  Rave Kitchen, and Mosaic Forest Eatery; they held the event in a hope to meet the expectation from their attendees. Ayu Larasati, ceramicist, who was their speaker on April, and also once a CreativeMornings follower in Toronto, said that, "CreativeMornings is not just another event. It's a culture celebrated once a month by the local creative people."
—