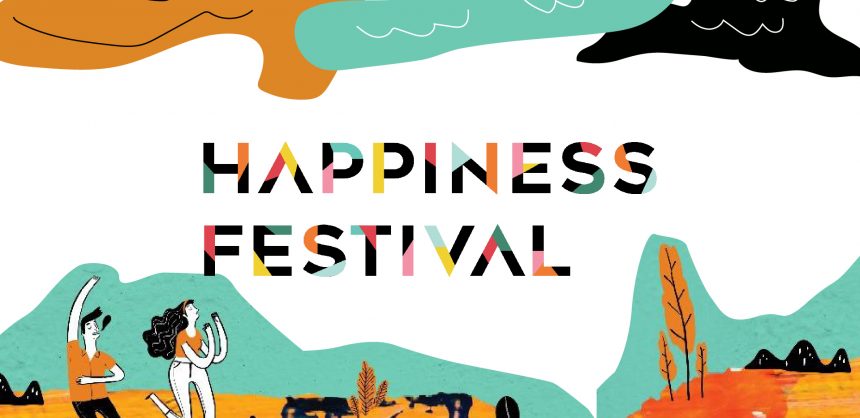 3rd Annual Happiness Festival 2019
Does the thought on how we are able to build a harmonious country ever came across your mind? Do you know how impactful your role to our country's social and environmental problems? Are you wondering what you could do to improve our country's well-being?
Since environmental problem rose to prominence in the last third of the twentieth century, Indonesia is facing huge environmental degradation & social problems. Therefore, there is a need for us to achieve sustainable growth in order to strive.
–
So what can we do to increase awareness & participate in creating a better place for the country & the world?
–
By maintaining a balance between people, environment, and spiritual well-being, we can ensure a way to build awareness of sustainable ways of living! With this believe, under the patronage of The  Indonesian Ministry of National Development Planning (BAPPENAS), SDSN, Project Semesta, and United in Diversity (UID), in pursuit of introducing the message of sustainability and inspire the public to adopt a sustainable lifestyle, they created the Happiness Festival. Happiness Festival aims to aspire to make the world a better place for human being by bringing our society closer together  and create awareness about how increased human happiness and well-being is linked to the growth of a nation.
Held at Lapangan Banteng, Jakarta from April 27-28 April 2019, the 3rd annual Happiness Festival showcased a variety of events such as fun activities that includes social experiment, movie screening and games, performing art from music to dance, communities and sharing sessions and last but not least a series of workshops and dialogues where lingkaran proudly partnered up with Happiness Festival to create the topics that discuss about purposeful living such as: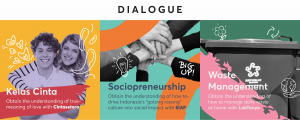 –
If you're interested in one of the dialogues we provide, register here
–
–
If you're interested in one of the workshops we provide, register here
–
We believe educational experience leads to happiness and fulfilment. Join our next adventure with Happiness Festival by educating yourself and others about important environmental issues and solutions we can improve!
–
So which dialogues or Workshop topics do you want to better understand? If you have some questions about the workshop or dialogue, ask through our whatsapp number here
–
See you there!