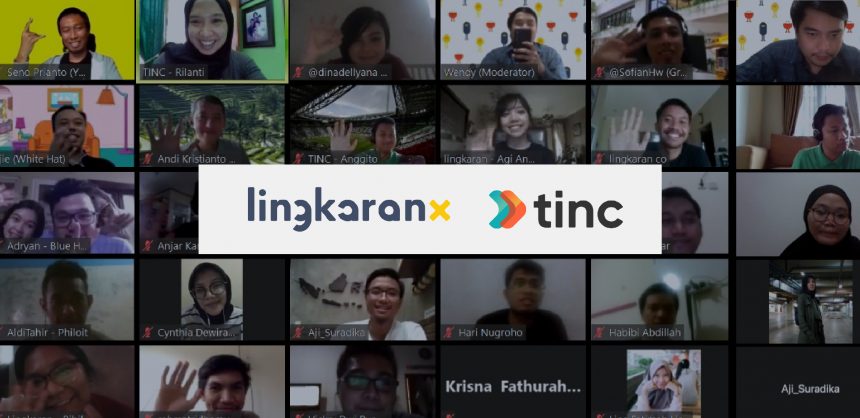 TINC Community Talks: How Corporate Accelerator Can Actually Help to Boost Future Innovation by Nurturing Technology Startup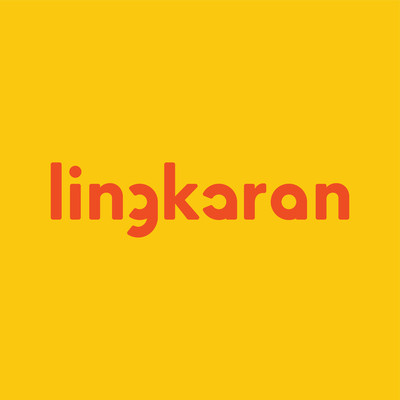 Most startups are aiming to defeat the corporates and be a unicorn startup company.

But why bother in this era of collaboration where startups can, and even should see corporates as their potential collaborators.
How can corporates help startups to reach their goals?
In this era of collaboration, a lot of corporates have accelerator programs where they provide mentorship, project assistance and sometimes, funding. By collaborating with corporates, startups can have a better chance to develop their business with better market access, infrastructure, and technologies.
On April 4th, Telkomsel Innovation Center (TINC) in collaboration with lingkaranx, had online conference session to discuss "How Corporate Accelerator Can Actually Help to Boost Future Innovation by Nurturing Technology Startup".


The session was opened by our Founder and Headmaster Wendy Pratama as a moderator and Telkomsel Innovation Center (TINC) Founder, Mr Andi Kristianto, to give his welcoming speech. There were six panellists who triggered the discussions by using the Six Thinking Hats technique, which is a technique that offers a creative thinking tool for us to think differently while taking decisions, brainstormings or even while making or executing plans. And in this session, we were so lucky to have 6 awesome panellists that join the discussion and represent their Six Thinking Hats role:
Eko Seno Prianto, General Manager Business Incubation Telkomsel
Adryan Hafizh, CEO & Co-Founder Kolaborasi
Dina Dellyana, Director of Greater Hub
Ajie Santika, Founder of Feedloop & Startup Bandung Community
Riszki Ramadhan, Program & Community Manager Block71 Bandung
Sofian Hadiwijaya, CTO & Co-Founder Warung Pintar

There were also startup communities that joined to make the session even richer, such as DeepTech, BIM, Bandung Digital Valley, GDG Cloud Bandung, DiLo, JCI Bandung, and of course, awesome startups audiences based in Bandung. We had 2-hours fruitful discussion and shared valuable insights before Rilanti Kamelia as a representative of TINC closing the session by explaining TINC Program, and announcing that they are about to open batch 5!


Telkomsel Innovation Center (TINC) is an incubation and acceleration program developed by Telkomsel for all digital solutions (IoT, big data, AI & machine learning, 5G-related solutions, fintech and others).
TINC gathers and accommodates innovation through collaboration with local innovators to develop and innovate technologies beyond capable for B2B and B2C commercialisation. Any startup can join TINC, from the early stage of startups with prototype or MVP ready to the startups who are ready for market entry.
How is TINC different from other corporate accelerators?
First off, Telkomsel is the largest wireless carrier in the country with 163 million customer base as of 2018 and now, Telkomsel has started to enter the digital lifestyle. TINC, as one of their open innovation strategies, is a form of action by Telkomsel as a long-established company in Indonesia to adjust to the needs of startup companies. TINC has been there for startups since 2018 with 4 batches of programs so far. Telkomsel believes that startups are not only in need of funding but they also need a mentorship in business and marketing. That is why when a startup joins the program, the team from Telkomsel will actually help the startups by giving them project buddies, a startup development officer, etc. By collaborating, startups will also gain access to have mentors from the experts, which are the C-level and practitioners.
The difference between a corporate accelerator and an independent accelerator is the continuity. TINC from Telkomsel as a corporate accelerator is looking to collaborate with startups that can be their long-term business or commercial partner. The objective is not only to identify new business to develop but to have a partner that can add value to Telkomsel as well. And what makes TINC different than the other corporate accelerators is the innovation labs TINC provides which include testing lab (IoT & 5G), sandboxing platform, and development kit.  

Are you ready to join TINC? 
So, do you think your startup has the same value as Telkomsel? Does TINC offer everything you need to develop your startup? Now is the perfect time to join the incubation and acceleration program because TINC is opening Batch 5 registration and also, it's the era of collaboration for startups and corporates! Submit your startups here and get ready to grow your business!



TINC Community Talks together with lingkaran, will hold other sessions in Jogja and Bali. Stay tuned on our instagram @lingkaran.co  and @tinc.id for further updates, don't miss another chance to discuss and get connect with awesome people from your city! We'll see you around!