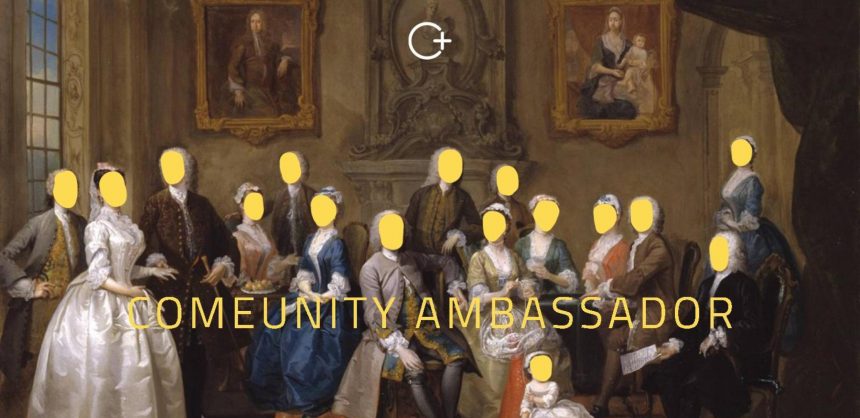 ComeUnity Ambassador 2018
"lingkaran ComeUnity Ambassador is a role that will represent the core value of lingkaran within their own community. If you want to take a little step in the creative industry and gain more knowledge about it, and think that you're a sociable person and adaptable in the high-pace working environment, –maybe you're the one that we are looking for! Fresh grads and students are welcome!"
–
We're currently seeking like-minded people who are eager to grow and learn from each other, while doing impactful work to improve the education scheme in Indonesia. As part of our community, we would like to invite you to be involved further with us in order to help us running all the programs.
We have an array of core programs like Mini Class, Master Class, Digital Mastership, Business Starter Pack; as well as our community program such as We Need to Talk, Founders Brunch Club, CreativeMornings Jakarta, and Rubrik Indonesia. As our Community Ambassador, you'll have the hands-on opportunity to organize sessions, –among other things!
–
Here's your role and perks!
–
Here's your journey to be our legit ComeUnity Ambassador!
–
Who can join us?
Community Ambassador role fits for under-graduate student, fresh-graduate, first-jobber, freelancer; anyone who wants to get involved in creative industry, especially in creative and entrepreneurship classes; in between your primary work.
–
Interested? We're more than happy to welcome you on board!
You can register yourself here
–
If you want to know more about this opportunity or have any questions or feedbacks kinldy reach us through
Email: contact@lingkaran.co
Whatsapp or phone: +62 822 1150 2211
Line: @lingkaran.co