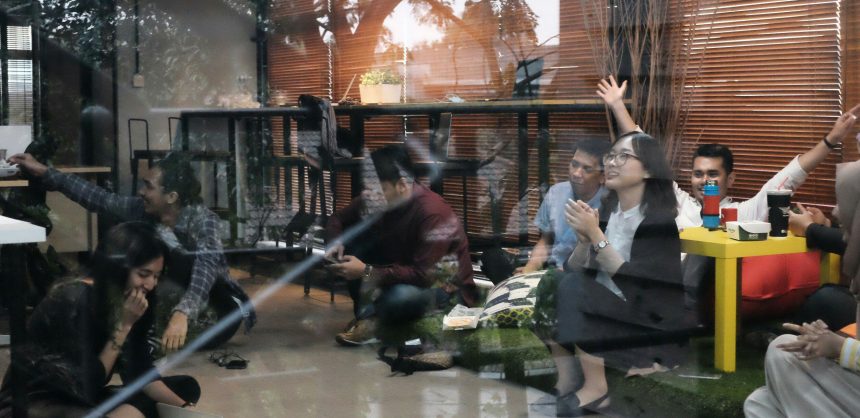 Coworking Crash-in JULY Edition: Koléga!
You knew it already: once a month, we're crashing in at our fellow coworking space around Jakarta to test whether their space works to do some work. This time, we visited one of Koléga's awesome coworking space branch on Antasari street, nearby our office.
Koléga Coworking Space is a place where their communities are based on friendship in which they are able to grow, not only their business, but also themselves as a person. In Koléga, friendship is embodied in working alongside partners, and those who share the workspace. Those values were indeed developed from the friendship of their co-founders, Rafi Rachmanzah and Adli Sudjatmiko
We crashed in on Friday, July 7, and were stationed in their comfy coworking area where each of us got a personal table huge enough to fit two people! Fancy! Their Antasari branch is surrounded by lush trees from the beautiful neighborhood area on the back, with coffee shop on their ground floor and an awesome lounge with live music next door. Aren't we all proud to be South?
After Friday prayer and lunch break, we said bye to our working desk, shut down our laptops, and moved aside to the small communal area. Ica, our Dean of Education Design were scheduled to present something in our bi-weekly sharing session. It was fun and insightful, she wrote about it here. 
Thanks for your hospitality, Koléga! We're indeed looking forward to be back here 😉
***
Follow along on our journey of taking notes and observing our surrounding creative ecosystem! We'll be posting more on coworking spaces and all perks that might be relatable for your creativepreneurship future. Stay tuned!