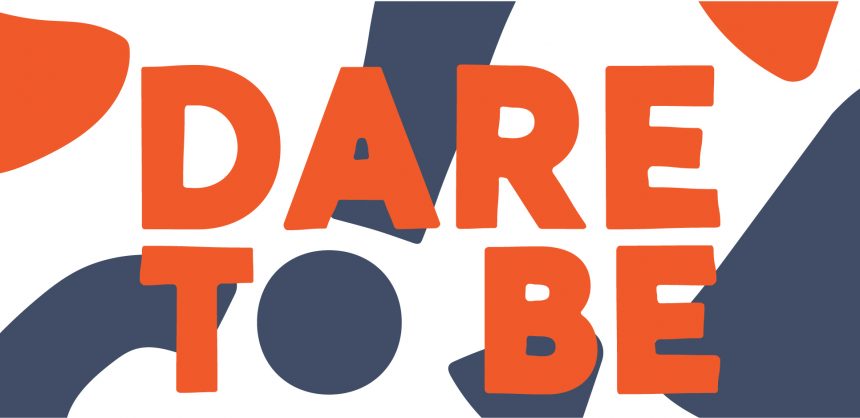 Dare to Be
Dare to Be is an event dedicated to those who strive to be what they aspire to be by inspiring, motivating, and challenging, through our selected speakers.
—–
Last year we've talked about Failure, and whether we are bold enough to Dare to Fail, in order to progress. It was a beautiful night with daring speakers who trusted us to hear their lowest time of their life; and that they were there standing on stage as a successful person because of that failing moment. 200+ of us were touched and motivated, that night.
So here we are, dare moving on from our failure, ready to be anything!
That's why we continue the series with Dare to Be event this year. We are highlighting some extraordinary people and their authentic journeys on their various professional life. These people are the hidden gems of society who dare to be unapologetically themselves, overcoming the fear and anxiety to discover their own path, which led them to be who they are today.
Do you dare to get out of your comfort zone and join this adventure with them?
—–
WHO ARE YOU DARE TO BE?
—–
Dare to Be the Artists
You tend to be attracted to activities that involve creativity, originality, and independence: such as singing, dancing, writing, or just expressing your uniqueness. Artistic people also tend to be more impulsive than others. High-spirited, passionate, with a certain craft at hand.
—–
Dare to Be the Entrepreneurs
You are a risk-taker. A pioneer and an independent thinker. Entrepreneurs often think outside the box and aren't swayed by others who might question their ideas. You have optimism, too; with the right amount of pragmatism to help you cope with daily errands.
—–
Dare to Be the Professionals, a.k.a white collar people
You are part of the everyday people. There's nothing wrong in wanting a steady job and a financially secure future. We salute those behind-desk professionals who work hard with dignity to support the bigger vision, The Company. Them unsung, everyday heroes. You have a place, too, at this disruptive, #YOLO millennials era.
—–
Dare to Be the Reinassance Men (or Women)
You are a person of many talents: you do a little bit of everything, even do them all extremely well. You are a lifelong-learner who doesn't stick to a rigid label. The opposite of today's hyper-specialization persona, you are well-rounded and always find a way to cope with everything in life. Maybe you're an artist, or maybe you're an entrepreneur, too. Nobody knows what you're gonna do tomorrow.
—–
—
——
Do you dare to be the person you want to be?
To join this event, you need to fill this form and tell us your story about the kind of person you aspire to be.
Dare to Be will be held on November 24th, 2018. 1 – 4 pm.
at Connectinc, Cipete.
Got question? Say hi to our customer care line@ @lingkaran.co
–
—
"Draw the art you want to see, start the business you want to run, play the music you want to hear, write the books you want to read, build the products you want to use – do the work you want to see done."

― Austin Kleon