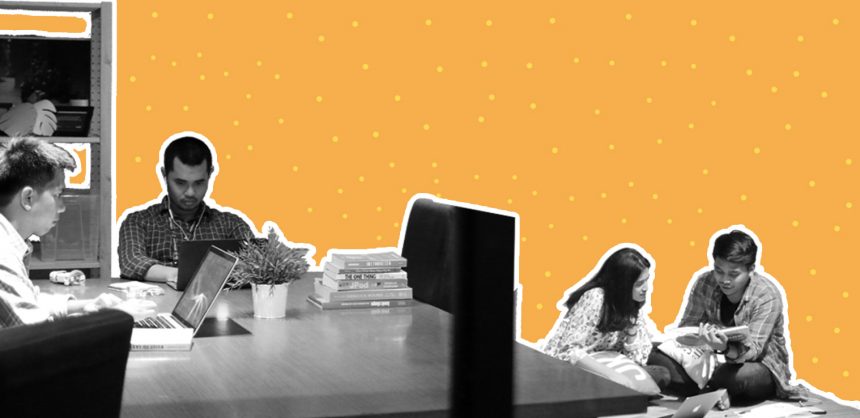 Introducing: lingkaran ComeUnity Hub
Our office is moving up! And it means literally, because we were working at their co-working space on the third floor since the beginning. Now that we're growing bigger, we settle our private office upstairs.  
–
But guess what, we miss the co-working vibe already! The spacious space with always new people every day, random talk with strangers, and the ping-pong tournament when we got bored working; –the energy from those who work with passion and purpose really boosts our productivity. 
–
So this is why we make ComeUnity Hub happens.
ComeUnity Hub is a giant chunk of our new office space that we dedicate to you. It is an extension of our commitment to help nurture our members to be ready to face the professional world. We are hoping that it could be a place where you can consult or brainstorm your ideas with our team, mentors, and fellow creatives.
–
How do you know when the space is available?
For a starter, we'll held our Mini Class, ComeUnity sharing, and Community Ambassador gathering there. Check out the nearest schedule here. And if you're already member of our community, you can just stop by  to The Hub or we suggest you to send an email or WhatsApp first to ensure that we are available. You'll meet Rofi, our Happiness Expert, or Aldi, our Experience Designer, who will assist you to find anything you need. If you're done with the heavy business, you can read book from Rubrik Indonesia's corner, or do a little power nap with CreativeMornings Jakarta's plumpy pillows!
–
Drop by soon! 
–
If you want to know more about this opportunity or have any questions or feedbacks kinldy reach us through,
Email: contact@lingkaran.co
WhatsApp or Phone: +62 822 1150 2211
Line: @lingkaran.co