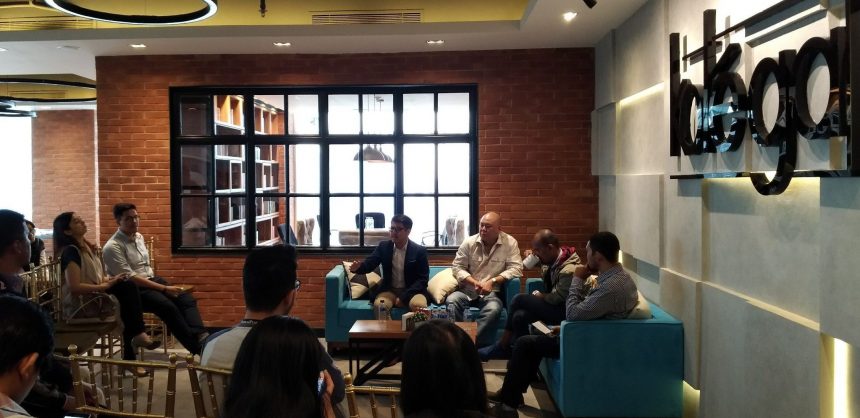 We Crashed-in to Koléga Primedge: The Hottest Coworking Space in SCBD!
Here we go again: once a month, we're crashing in at our fellow coworking space around Jakarta to test whether their space works to do some work. This time, we visited one of Koléga's new branch in SCBD!
Koléga Coworking Space is a place where their communities are based on friendship in which they are able to grow, not only their business, but also themselves as a person. Here's our write up about them when we visited their Antasari branch few months ago.
The brand new Koléga branch in SCBD is at the 40th floor of Equity Tower on Jalan Tulodong Atas 2, Kebayoran Baru. They have one coworking area and some private office spaces with wide city view, completed with shared space consists of entertainment room, pantry bar, and library / meeting area. We were stationed at one of their private office that could fit to 12 people, including 1 exclusive big boss' desk!
The table on the middle can be used for quick meeting.
.
Perfectly fits for our team size!
.
We're surely making ourselves at home in here!
.
The view!
.
.
At lunchtime, they held a panel about "The Future of Startup Industry in 2018", with panelists: Steven Yee, Director of Business Strategy in MallSini PTE, Aldi Adrian Hartanto, Head of Investments at Mandiri Capital, and Jefri Dinomo, Co-founder of GDILab.com. They discuss about Indonesia's startups potentials and their contribution to the nation's economic growth, with coworking spaces as the platform for them to grow.
Thanks for another fun, inspiring place, Koléga! We're indeed looking forward to be back here 😉
.
***
Follow along on our journey of taking notes and observing our surrounding creative ecosystem! We'll be posting more on coworking spaces and all perks that might be relatable for your creativepreneurship future. Stay tuned!