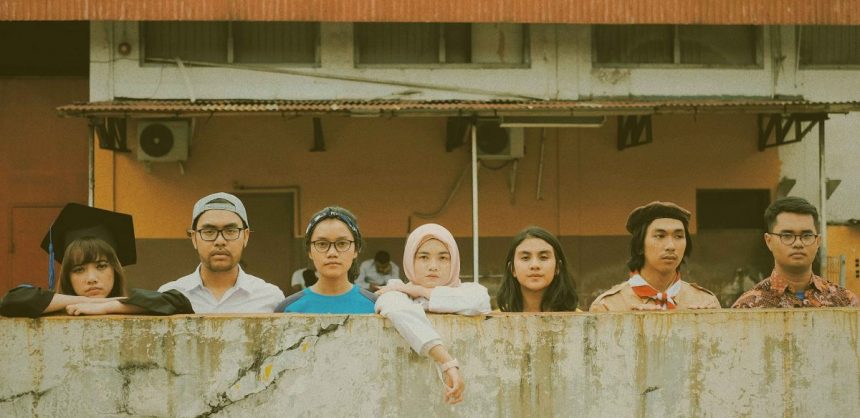 The 7 Most Powerful In-demand Skills for Your Future Career
Have you ever wondered about how your mind is scattered? That you have dozen expectations of how you aspire to be? And the fact that you can't affiliate yourself to only one profession?

.
Maybe that's because how things are, today.
In the future, careers will be made up of numerous micro-jobs aimed at well-paid skilled workers. We also need to carve out a niche that's more specific than it once was. Sometimes, those don't jibe with the career choice we might have imagined wanting at the start.
Instead, we need to decide the skills we want to use, which gonna lead to a career that's more targeted. Thus, are more likely to bring us satisfaction. It also might be less a job and more a set of projects and work situations that lead from one thing to the next. Trace back and see which problem's related to you on our previous article, "Where Would You Be When All The Seats Were Taken?"
Furthermore, you've might need to comprehend the next collective skills to survive the coming future, based on your previous finding about your current career problems. After all we can only move forward and embrace what's next, right?
.
So here's the 7 most in-demand skills that we think might suits your future!
1. Brand Strategist
The thing about Brand Strategists is that they're united by a common personality type, not by a common skill set. Strategists are, generally, introverted, contemplative, analytical and inquisitive.
Unlike other professions, there's no specific training involved in becoming a strategist. They found their way into it via degrees in english, art history, political science, international law, graphic design, sociology, economics and philosophy, or from early jobs doing a bit of everything in small, independent companies. So it doesn't matter who you are, but whom you're aspire to be! Fun fact:
Job opportunities for Brand Strategist will grow by 14% by 2020, as more organisations turn to dedicated professionals to ensure advantageous representations of their brand online.
A Brand Strategist career path will go as far as becoming Brand/Marketing Manager, Director, to Vice President!
The salary range for Brand Strategist in Jakarta is Rp 10,000,000 – 18,000,000 per month
More than 2,000 jobs application for Brand Strategist on online job platforms and they are coming from the brands we love!
.
2. Content Writer
If you wished to be the next J.K. Rowling but eventually just ended up becoming a caption writer for your secret instagram account while compromising with your underpaid copywriting job, don't be discouraged too soon, dear! Because your lifetime love for words might get you a better income in the coming future.
Here's the drill: don't get irked by the word "marketing" because, FLASH NEWS, Content Writer is more than just having a nice writing skill. Content writers are marketing experts, SEO specialists, on-page coders and social media butterflies. Want to know the perks?
Content marketing generates over three times as many leads as outbound marketing and costs 62% less. Meaning? Company will invest more on good Content Writers.
You could do freelancing by being a Content Writer, but you also could strive as far as becoming a Content Manager to Vice President of Marketing!
The salary range for Content Writer in Jakarta is Rp 3,500,000 – 30,000,000 per month, and it's highly depending on your skills and expertise on SEO, marketing, and analytics.
More than 6,700 jobs application world wide for Content Writer on online job platforms, you're THAT wanted!
.
3. Data Scientist
Oh, yes, science is now a sexy word in this future world!
A Data Scientist should be able to take a business problem and translate it to a data question, create predictive models to answer the question and story-tell about the findings. Data scientists are the bridge between the programming and implementation of data science, the theory of data science, and the business implications of data. Let's geek out about this future career path!
In 2015, 25% of data scientists had been in their roles for less than two years. Two years later, that number has increased to 35%, a clear indication of many new data science graduates from the 551 colleges worldwide offering degrees in data science.
Nearly 90% of data scientists are contacted at least once a month for new job opportunities with over 50% contacted on a weekly basis and 30% being contacted several times a week. They are in demand!
The salary range for Data Scientist in Jakarta is Rp 5,00,000 – 17,000,000 per month.
More than 35,000 jobs application world wide for Data Scientist on online job platforms. In Indonesia, hundreds of rising start-ups are looking for one, too!
.
4. Digital Marketer
The demand for digital marketing candidates has skyrocketed over the past 10 years. If you are looking to cross over into the digital marketing industry, you will need a proven knowledge and understanding of digital marketing landscape and have a solid interest in digital and emerging technologies. Here's why:
2 out of 3 marketers have already moved at least 30% of their budgets from traditional to digital media.
On average, 60% of a marketer's time is now dedicated to managing digital marketing activities, which is seriously accelerating the demand for digital skills training.
The average salary for a Digital Marketing Manager is Rp 15,000,000 – 50,000,000 per month.
More than 64,000 jobs application for digital marketing on online job platforms.
.
5. Mobile Developer
When it comes to the IT industry, there are plenty of career paths to take. But one field that has seen a tremendous rise in popularity, of late, is that of mobile App Development.
Companies, organizations, and educational institutions are all resorting to apps to improve their accessibility and customer relations, and someone has to create those apps through collaboration. This is where Mobile Developer role comes in handy! Want to know why this career is currently on the lookout?
It is believed that by 2020, as many as 300,000 new mobile app developer roles will be created.
Statistics says that from 2010 to 2020, employment for software and application developers is projected to grow by 57.4 percent.
The average salary for Mobile Developer is Rp 6,000,000 – 123,000,000 per month, oh waw!
More than 17,00 jobs application for Mobile Developer on online job platforms.
.
6. Social Media Specialist
A career as a Social Media Specialist was unfamiliar ten years ago. However, social media specialist are in high demand right now as nearly every company use social media as their marketing tactics. So here are why you should be one:
84% of CEOs and VPs say they use social media to help make purchasing decisions.
91% of brands are using more than one social media platform.
The average salary for Social Media is Rp 5,000,000 – 16,000,000 per month.
More than 2,000 jobs application for Social Media Specialist on online job platforms and keep increasing!
.
7.UI/UX Designer
If you are looking to move across into the UI/UX Design field, you need to have a solid interest in digital and emerging technologies, mastering digital design principle, and understanding the pattern of customers behaviour to brings them joy and delight.
Here's why you should learn UI/UX design or transform into your career:
UI/UX designers hold an important key to the company. Judgments on website credibility are 75% based on a website's overall aesthetics. First impressions are 94% design related. Companies that have invested in customer experience and design-focused strategies are succeeding well beyond their competition, for example ESPN.com revenues even jumped 35% last year after their redesign their homepage based on their community suggestions.
Over 2,500 graphic design graduates per year, yet the job market is shrinking over more technology focused design job, and it makes UI/UX designer as the greatest demand at the moment.
5 – 20 million Rupiah per month average salary. (You can even return the investment on your first month of work!)
Right now, more than 4,000 jobs offering for UI/UX designers on online job platforms. You could fill the position!
.
If you think your current career is going to extinct soon, never think that you'd start again from scratch. Get to know yourself more and dig what's already there: your ability, your special traits, and your past experience. Improve and develop them by taking supplement skill set and don't stop learning!
.
Claim Your Future Skills, Now!
Our Digital Mastership will provide talents with skill sets including knowledge, required competences, and network for the people who wants to gain their specific talents and build their careers in related fields. Guided by the experts and professionals.
Dig more about Digital Mastership here.
.
References: