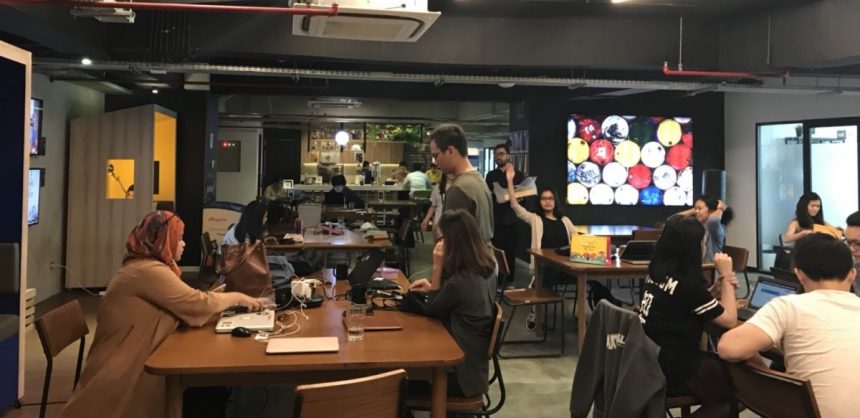 We Crashed-in to UnionSPACE at PIK Avenue!
It's been a while since we did a crash-in! Usually once a month, we're crashing in at our fellow coworking space around Jakarta to test whether their space works to do some work. We're so comfortable here in South, but it's time to go North at least once. This time, we visited UnionSPACE at PIK Avenue and it was awesome!
–
UnionSPACE was formerly known as Acceler8, founded in Philippines. They were then expanded to Malaysia, Indonesia, and Bangkok; making them the biggest coworking space in South East Asia. UnionSPACE has 4 spaces in Jakarta: Metropolitan Tower TB. Simatupang, PIK avenue Mall, Wisma Barito Pacific, and Satrio Tower Kuningan (Fintech Space by UnionSPACE). There will be two more spaces in Jakarta, for the coming future!
–
–
We were welcomed by Amabel Hardojo, UnionSPACE Marketing and PR, and hosted by Jay, their Sales Lead. Their PIK Avenue space is super huge! So they decided to provide hover board for their members going back and forth from each corner. As they are situated on the top floor of a mall, you can get everything without going out of the building. But the coworking space itself has already provided one-stop solution for every need! Coffee? Checked. Snacks and meals? Checked. Sleeping pod? Checked. Silent space?  Checked!
–
More importantly, UnionSPACE provides all kinds of working space: service office, communal coworking space, and virtual office. Their community are spoiled with social events and programs to support their career and network. To name a few, they have Serendipity, for member gathering; IDEC (Indonesian Entrepreneur Center), seminar/workshop for aspiring entrepreneurs; and Expert Dating, where members could meet their future investor and mentor for an up close and personal sharing session.
With all those perks and comfort, hopefully we still managed to be productive! They lend us their 100 pax capacity conference space for our weekly internal meeting.
–
Thank you UnionSPACE for the amazing experience! We love your place and hoping we could be back soon!
–
***
Follow along on our journey of taking notes and observing our surrounding creative ecosystem! We'll be posting more on coworking spaces and all perks that might be relatable for your creativepreneurship future. Stay tuned!